All of my work is made to order and each piece is crafted with every attention to detail. Fill out the inquiry form below with details about your event to begin your design consultation.
I will contact you to begin the vision for bringing magic to your next celebration!
We begin our email consultation with a discussion about your event, event date, personalized images and custom options. It is preferred to have an order in at the least 4 weeks prior to the event. 
After we have agreed on the design details, you will receive an estimate. Payment in full is required before starting your order. I will invoice you through PayPal.
Let me know some details about your event.
My creations are designed to become a priceless memory that brings joy to your event! Each assemblage is composed of carefully glued and glittered layers. They are all exquisitely crafted and original. The glitter is made of glass imported from Germany. All papers and laces are meticulously hand-cut and hand-tinted.
Hours of work go into each custom-made piece. Each enchanting, one-of-a-kind design is handcrafted with originality and whimsical artistry.
While no two pieces are the same, each is given every attention to detail. Patterns, images and embellishments may vary do to availability of materials.
Just before the final finishing touches, you will receive a photo via email of your near completed piece. If needed, alterations can take place at this stage of design.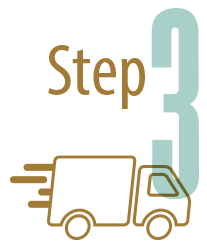 My work is made to order, so I will contact you with an estimated shipping date. Delivery time is determined by the event date, rather than a specific turn around time. It is preferred to have an order in at the least 4 weeks prior to the event. This ensures that I am able to schedule and meet important deadlines.
After approval, finishing touches are completed and your custom artwork is placed in a beautiful gift box tied with a bow then carefully packed for safe delivery.
Merchandise is shipped USPS Priority with tracking, from Tucson, Arizona. We are not responsible for damage, loss, expense or liability related to any delay, in shipping.