Award Winning Cake Topper Artist
The woman who hand crafts one-of-a-kind keepsakes
designed to bring joy.
"I love creating pieces that are delicate, timeless, sometimes whimsical and bring a smile to your face. I love working with clients and capturing their vision for a special piece that will hold a heartfelt memory for them." ~ Patricia Minish
While her fans may know her as the creative genius behind Patricia Minish Designs – the glittering custom cake toppers, party hats and keepsakes for weddings, birthdays and special events – they might be surprised to learn how much love goes into each piece.
Each assemblage is composed of carefully glued and glittered layers. They are all exquisitely crafted and original. The glitter is made of glass imported from Germany. All papers and laces are meticulously hand-cut and hand-tinted. Hours of work go into each custom-made piece. Her enchanting, one-of-a-kind designs are handcrafted with originality and detailed artistry. Each is a work of art with a piece of her heart firmly attached.
The Story Behind Patricia Minish Designs
"I love vintage things with a story and a memory attached. I also love the twinkling sparkle that makes each piece so ethereal as if touched by magic. I think glitter runs through my veins." ~ Patricia Minish
Patricia's goal to create art to lift the human spirit started in Washington State's charming Port Townsend, a ferry ride away from Seattle. A lifelong artist, Patricia started teaching and making art pieces that have now evolved into her trademark.
When Patricia first began, the boxes and cake toppers drenched in glitter appeared in local baker's windows. Soon, Seattle's vaunted Trophy Cupcakes started using her pieces in window displays and customers started asking how they could buy a bit of the magic.
Once her website was up, word spread and Patricia realized her dining room table production site needed an upgrade. Soon, a studio was built to house her supplies, but her sparkle would not take a back seat to convention. Modern office equipment gave way to antique compotes, sugar bowls and jars filled with glitter. Storage turned to inspiration in her display. "I love the sparkle of German glass glitter. It resembles decorative tinted sugar or is silver-plated, naturally tarnishing to a vintage luster," Patricia said.
Today, Patricia works from her studio in Tucson, Arizona. It is here, in the Sonoran desert, that she continues to pour her heart and soul into her work and the unique keepsakes that have quickly evolved into her trademark.
Her unique attention to detail transfers to her work. Patricia has built a loyal fan base while operating as the creative genius behind Patricia Minish Designs where she invests countless hours designing glittering custom cake toppers, party hats, and other keepsakes with an unmatched level of love and detail.
what our clients say about us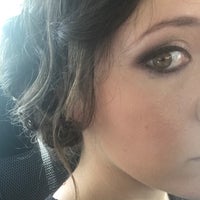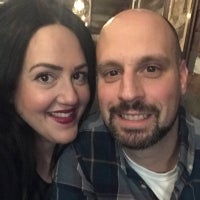 In addition to the many 
testimonials
 she has received from delighted customers over the years, Patricia's work has been featured at the 2013 Emmy's in a gifting suite to the stars and on the Emmy Edition of Party Style Magazine. Seattle Metropolitan Bride & Groom magazine has also featured Patricia's work, as well as other publications.
You are Creating Memories.